About
Your one stop for all your signage needs. From manufacturing to installation, we're the difference between a successful project and a nightmare.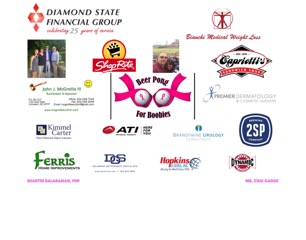 Our colorful banners are a very effective and affordable signage option. A banner provides a flexible, portable way to put your message in many places.
The versatility of our full color banners, whether displayed horizontally, vertically, indoors or out, make them the ideal choice for just about any message you wish to convey.
Perhaps one of the most widely used, visible, and effective promotional type of signs around, these types of signs can advertise your business, sell your home, or advertise your property.
Vinyl graphics and lettering is a versatile product that looks classic and professional wherever it's mounted. Vinyl is great for professional logo signs, walls, boats, cars, trucks, and pretty much any smooth surface you can think of.
Regulatory signs can be designed for lobbies, offices, conference rooms, etc. These signs produced are limited only to your imagination. Materials used and colors selected can all be put together to meet your design and decor needs.
Custom vehicle graphics are an advertising channel that can reach a large audience. It allows you to advertise while traveling. Each trip will help boost your business. Vehicle lettering and vehicle wraps draw attention and curiosity. Done right, vinyl car decals make your brand memorable. At Uniqueimage, we specialize in custom vehicle graphics, as well as magnetic car signs. From design to installation, our vehicle wraps and vehicle lettering will position you for success.We even produce boat graphics and boat wraps. On the road or in the water, our vehicle wraps will create interest and will be remembered.
We use high-quality materials to create durable vehicle displays. Depending on your goals, Uniqueimage can make recommendations and share ideas that will make your advertising efforts a success.
Ready to get started? Give us a call at (302)658.2266 or fill out a quote form below to take the next step!